POS Lite + Kitchen Display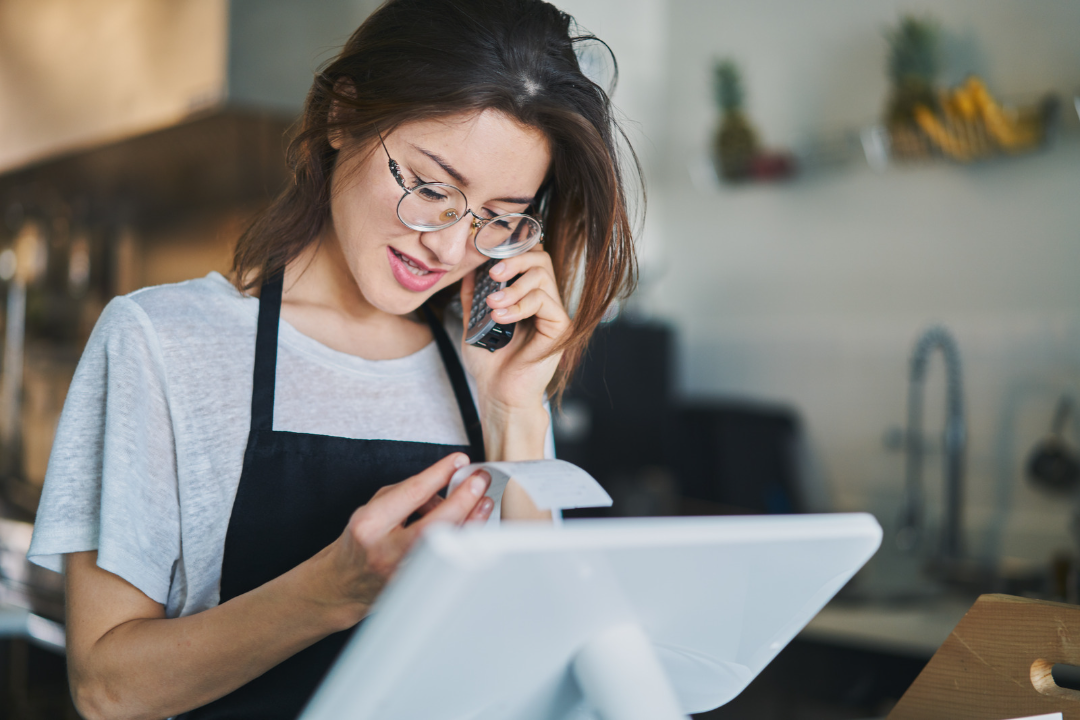 Easy to Use

Get all the power of a point of sale without the fuss of heavy software.
Seamlessly take and manage orders from your point of sale, kiosk, online store, QR-codes, and more.
Save your staff time and keep your front of house running affordably.
Menu Management

Send us a photo or give us a call and we'll set up your menu for you!
Get access to modifiers, modifier groups, and categories to ensure every order is perfect.
Digitize Your Operations

Let your customers order from their phones and skip the line.
No more expensive paper receipts: send orders to your kitchen display!
Kitchen Display streamlines communications between front of house and back of house.
Terms Made for Small Business

Don't buy a huge point of sale you don't need.
Our team is here to help ensure you get the most out of your system.
Merchant Services

Optional credit card services, connect with our Partners for processing rates
How to get started
Step 1 - Order Equipment

Order your POS Lite and Kitchen Display at our equipment section of the website.

Order Equipment

Step 2 - Install and Onboard

Our team will ensure you get set up. Answer your phone, and we'll get you up and running.

Schedule Onboarding